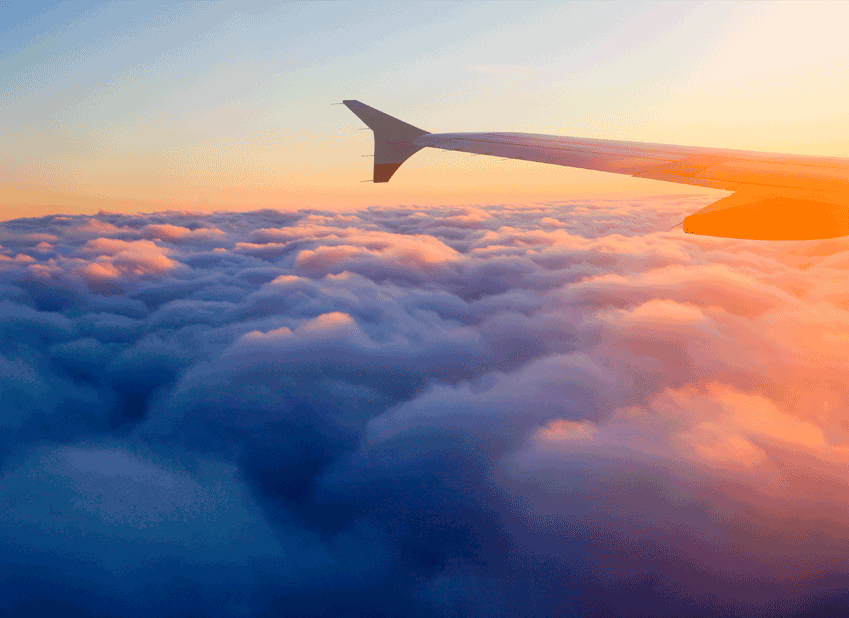 How will Boeing keep it cleaner at 30,000 feet?
How many of us have, at one time or another, been grossed out by the prospect of needing to visit the bathroom on an airplane – especially after a few hours of flight? As you walk down the aisle to the rest room, you can't help thinking, the big guy on the aisle, who just sneezed and coughed all over the woman seated next to him, most probably visited the bathroom you're about to enter – oh what pleasures await!
Now, plane builder, Boeing, plans to make air travel just a little less "germy". Presenting the self-cleaning toilet!
Water-Free!
When you think of self-cleaning toilets, you probably think "water" – torrents of it – flooding the bathroom and then escaping through a drain in the floor. Rather, Boeing claims it will use ultraviolet light, instead of water, to do the job.
Their process will remove 99.99 percent of germs. In addition, the ultraviolet process will clean all surfaces after each occupant leaves the space, rather than after each flight. This method just could make a serious dent in the spread of infectious diseases in the air.
Ultraviolet Light
For those fearing radiation, not germs, Boeing claims that the type of ultraviolet rays they're using in cleaning process is not harmful to humans, and the light won't go on until the occupant has left the bathroom – no radiation suit needed!
Boeing's primary competitor, Airbus, is planning to make similar improvements using touch-less fixtures and antimicrobial surfaces.  The industry is also looking at touch-less door latches and a vacuum system to suck up floor spillage. Source: Bloomberg
We like this idea! Here's a video from Wired Magazine to give you a whiff (or lack thereof) of the future of air travel…
Bon voyage!