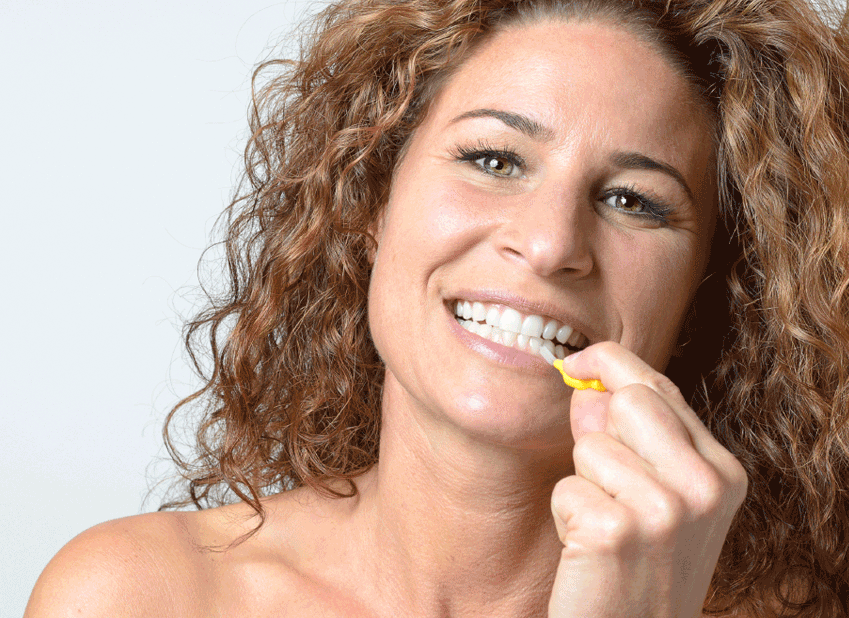 If you wear a permanent retainer after braces, it's a good bet that caring for it, at least at first, is going to be a bit trying. Here are some ways to make it easier to protect your teeth…
What's a bonded retainer, and why's it bonded?
A fixed or bonded retainer is glued to the back, or lingual of two or more teeth. It is an excellent choice to help keep your pearly whites from going back to their original positions after braces have been removed. The reason? It's bonded right to your teeth so you can't forget to wear it or lose it somewhere. Great for kids and teens.
But as many will tell you, a permanent retainer is a bear to keep clean, and the hassle can make you avoid caring for your teeth altogether! And that can lead to plaque buildup, gum disease or worse!
Four Solutions for bonded retainer cleaning
Here are some solutions to make the job of cleaning your permanent retainer a bit easier…
No. 1 – Ever hear of a Floss Threader? It's a great way to get in between your teeth and the wire of the retainer. Get about a foot and a half of your favorite floss and get to work. All you have to do is pull several inches through the loop of the threader, and pass the threader through the spaces between your teeth and the retainer. Once the floss is properly positioned, you can floss normally in an up-and-down, in-and-out motion to get rid of all that bad stuff.
Here's a video from the YouTube channel known as BRACES4AQUARIOUSCHIC showing three ways to clean your permanent retainer with a floss threader…
No. 2 – Is it a Bird? Is it a Plane? It's SuuuuperFloss! Superfloss is a pre-cut piece of, well, floss. This floss has one stiff end to it, making it so much simpler to thread between your teeth and the retainer wire.
No. 3 – Retainers and Brushes and Picks, Oh My! Tiny brushes (often referred to as interdental) get into places a larger toothbrush can't. Get those, along with plastic picks with rubbery tips. They make it a snap to clean spaces between teeth, and are great for mobile use. Why not keep them in your school bag, or any kind of bag, you normally carry?
No. 4 – Pump Up The Dental Visits! If you're fairly certain that your cleaning efforts are not what they should be, it's a great idea to visit your dentist or orthodontist more often to get those teeth cleaned up. Instead of visits every six months, why not make it every three?
The final word?
Having a fixed retainer should not be an excuse to avoid cleaning your teeth. In the long run, you'll be better off taking the little extra time to do it right.
Happy Cleaning!